Slide 1
POS Solutions for small retailers.
A multi-language NTEP certificated solution with extensive POS Register and Back Office functions.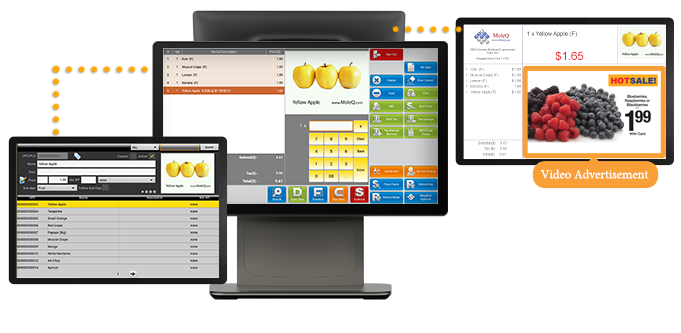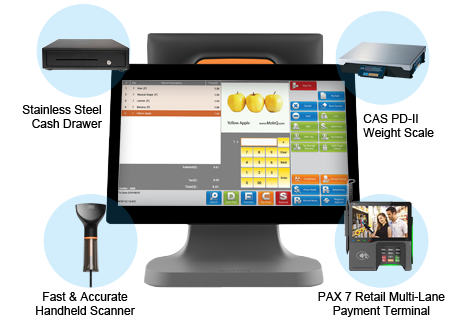 MG-POS is an Android platform POS (point of sale) solution for small retail businesses including: Bakeries, Card and Gift Shops, Convenience Stores, Flower Shops, Grocery Stores, and Yogurt Shops.
MG-POS features a rich point of sale solution that offers users a wide range of functions. Its flexible and modular design allows for customization and maximum efficiency.
Interfaces for scanning & scale items. Flexible & unlimited payment tenders.
Service item, age verification, loyalty, and more. 
Global price changes, split pricing, package pricing, limited sales quantity, and mulit discount & coupon.
Easy inventory control. Receiving by weight or quantity, and case breakouts functionality. 
Multiple payment types, includes Stores Gift Card, Stores Certificates, Alipay, and much more.
Global department status & price changes. Department discount promotion. 
Variable range reporting. Single and consolidated reporting. 
Member discounts & promotions, multiple price levels, and layaway functionality.
MG-POS cloud sales report allows you manage your business anywhere.