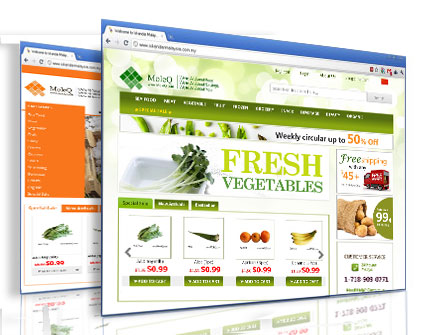 MoleQ eCommerce Platform turns the complicated business requirements of e-commerce into simple solutions. With a powerful, human-friendly site management experience backed up by a technology stack engineered to scale with your business, we offer technology to help make your life easier and your customers happier.
Choose from premium templates, designed for supermarkets.
Your customers can browse and buy from your store using any mobile devices.
All credit card and transaction information are protected by SSL certification.
Comes in multiple languages, and you can always translate your store to suit your needs.
There's no limit to the number or type of products you can sell in your online store.
Turn your customers into loyal consumers with loyalty reward points.
Set up a custom product ordering system to offer customers unlimited options when ordering.
Promotion coupons can be set to give discounts based on a percentage or flat amount.
Create and send promotions and email newsletters to your customers.