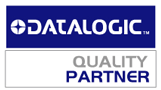 Datalogic, the global leader in high volume retail checkout scanning, has created the next generation scanner for high volume checkouts. The new Magellan 9800i scanner is the world's first bar code scanner driven completely by high performance digital imaging, resulting in the ability to increase checkout performance in the world's busiest checkout environments.With a new and unique optional feature, the Top Down Reader offers seamless scanning of top-marked items. The Magellan 9800i scanner also enables a new way to interact with shoppers: a customer-facing imager allows shoppers to quickly and easily self-scan digital coupons from mobile devices, paper-based coupons and loyalty cards.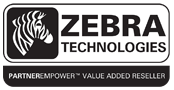 Zebra Technologies manufactures and sells marking, tracking and printing technologies such as thermal barcode label and receipt printers, RFID smart label printers/encoders, and card and kiosk printers. With the retail solutions offered by Zebra Technologies, we have a partner with the industry knowledge, consumer insight and retail mobile technology solutions to help you build experiences that connect with shoppers and keep them coming back. Learn what's next with our expert insights, resources and trends, so you can be ready to build a stronger business, today.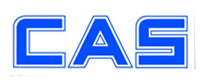 CAS Corporation is a manufacturer of electronic weighing equipment. CAS was the first Korean company to export electronic scales in 1987 and to develop a label printing scale in 1992. By offering a variety of products and dedicated customers service, CAS has established a strong market position and gained customers' steadfast trust.
Logic Controls Inc. designs and manufactures point-of-sale systems. It offers KDS Manager, a freeware software to shorten the integration time of the point-of-sale systems with logic controls kitchen display systems; hardware, control units, I/O units, controllers, bump bars, and programmable bump bars; point-of-sale touch terminals, distributed point-of-sale bundles, and retail hardened computers; thin client industrial computers, high performance industrial computers, and dual core processors; and customer displays, receipt printers, programmable keyboards, scanners, cash drawers, magnetic stripe readers, and touch monitors. The company sells its products through a network of distributors in the United States and internationally.

Casio Computer Company, Limited is a multinational electronics manufacturing company headquartered in Shibuya, Tokyo, Japan. CASIO Cash Registers and (POS) Point of Sales Systems are perfect for small businesses, fast-food restaurants or fine dining establishments. Their reliable systems will help you meet your business goals.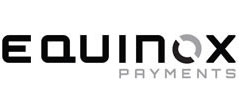 Equinox Payments offers a wide-array of payment terminals that serve as content delivery platforms in both customer-activated and merchant-activated settings. Equinox offers the feature-rich series of merchant-activated terminals that connect directly to a host processor, bypassing the need to integrate into a cash register.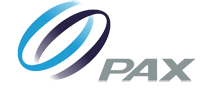 PAX Technology Limited ("PAX") is an innovative global provider of electronic payment solutions offering world-class, cost effective and superior quality payment solutions. Our comprehensive portfolio of PCI and EMV compliant electronic fund transfer point-of-sale (EFT-POS) terminals include various models within each of the key segments of Countertop, Mobile and Wireless, Multilane Retail and Contactless / NFC.

Alipay is a third-party mobile and online payment platform, established in Hangzhou, China. It overtook PayPal as the world's largest mobile payment platform, and it is the world's number one mobile payment service organization and the second largest mobile payment service organization in the world. MoleQ has made the itegration easier than ever, giving you more reason to make Alipay a part of your POS solution. Through a simplified integration process, you can enable your merchants to accept Alipay within minutes!